Embroidery
A challenging art in which elegance is a detail concern
From PACT EUROPACT creation, we are providing an every moment special attention to this challenging art in which elegance is down to the finest details : embroidery. Our knowledge has been built over the years. We have been now developing according to the pace of embroidery modernization for over 30 years.
Our experience and expertise as embroiderer allow us a to create that singularity token needed for luxury label and signature. Tufter, sequins, cornely, cord, chain and satin stitch, embroidery application, smock, patchwork, etc. : our tradsman are mastering over 30 different methods of this decoration art.
We are proposing a unique offer in Europe incorporating embroidery with multiple stamping techniques on a same pattern (silkscreen printing, digital printing, embossing, hot stamping, etc.).
30 embroidery
machines
(classic, specific, large size), 4 to 15 tops, making possible to embroider until 12 different colors on a same support
Computer-aided
design
the framework is processed by a software requesting the creation of specific programs for the embroidery
A style
office
offering 4 collections a year to harbor inspiration of our ordering customers
A research
department
to answer designers and artistic managers technical imperatives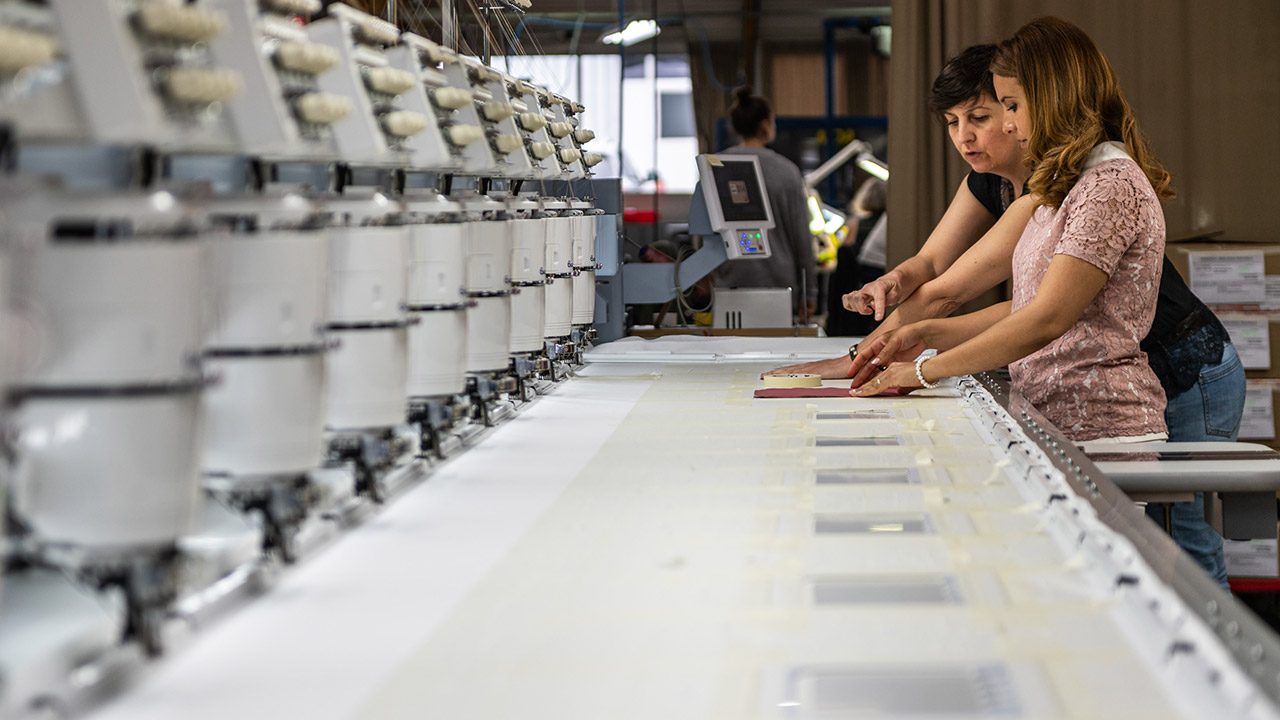 An every moment attention
Passionate and concerned by offering a master work, our embroiderers fully invest themselves within a skills' collaboration to be able to comply with the highest requirement and most meticulous details of your embroidery patterns.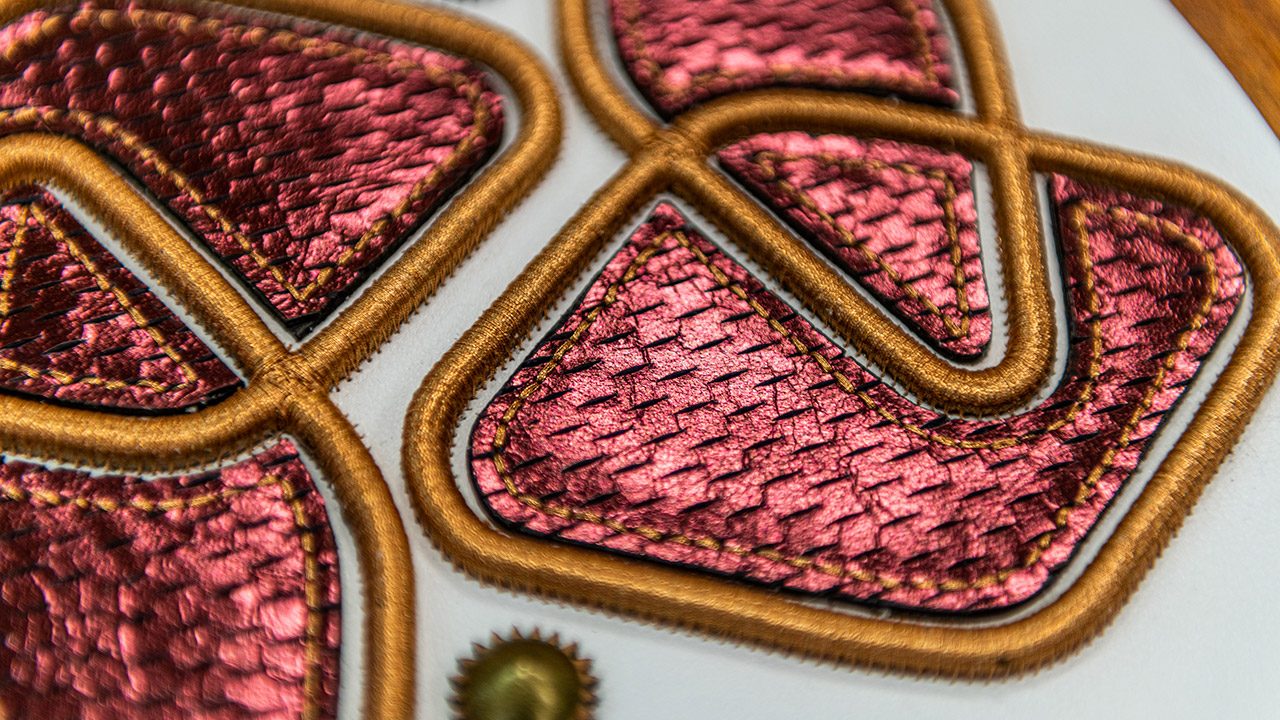 From unique part to mass production
Nous sommes équipés et formés pour répondre aux demandes de production industrielles de grandes séries, en termes de quantités, de qualité, de respect du cahier des charges et de délai. Avec le même soin, nous réalisons des pièces uniques ou des petites séries, qui sont l'expression de l'excellence dû au luxe et au haut de gamme.
We are well equipped and trained to answer industrial mass production demands, in terms of quantities, quality, specifications respect and lead time. With the same care, we manufacture unique parts or small production, which are the excellence expression required by luxury and top-of-the-range field.
Discover our commitments